Mission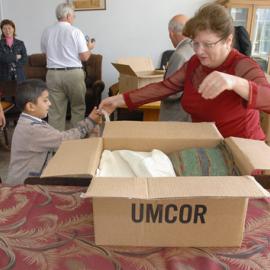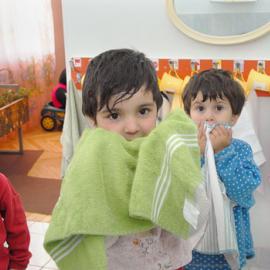 The United Methodist Committe on Relief (UMCOR) is the not-for-profit, humanitarian relief agency of the United Methodist Church. UMCOR provides humanitarian relief and transitional development through established UMCOR offices overseas. Currently, there are 9 field offices established in Africa, Asia, the Caribbean, and Europe that use integrated programs help communities ravaged by natural and human made disasters develop their means, opportunities, and inherent capacities to overcome challenges.
Founded in 1940, UMCOR began operations in Armenia in 1994 and since then has implemented relief and development programs throughout Armenia. UMCOR's mission in Armenia is to assist in poverty eradication and socio-economic development during Armenia's transition to a healthy and wealthy civil society. UMCOR serves vulnerable populations countrywide through health, HIV/AIDS, anti-human trafficking, income generation, women's empowerment and agricultural development programs.
With almost 20 years of experience working in all levels of Armenian society and government, UMCOR has developed a strong reputation across Armenia, and has successfully implemented programs with millions of dollars in funding from donors such as the United Nations Development Program (UNDP), Rabobank, Interchurch Organization for Development Cooperation (ICCO), the U.S. Agency for International Development (USAID), the U.S. Department of Agriculture (USDA), the U.S. Department of State (DOS), Norwegian Church Aid (NCA) and The United Methodist Church, US Department of State Office to Monitor and Combat trafficking in Persons (GTIP), The Department of States's Bureau of International Narcotics and Law Enforcement Affairs (INL), etc.